A lecture, co-sponsored with Meiji Gakuin University, SARACA, International and Advanced Japanese Studies and ICR, will be held at the University of Tsukuba Tokyo Campus from 15:00 on March 16 (Fri.).
We are inviting Daniel A. Farber from UC Berkeley School of Law to give a lecture titled "Chevron doctrine under Trump administration".
Participation is free but registration is required. Please feel free to join!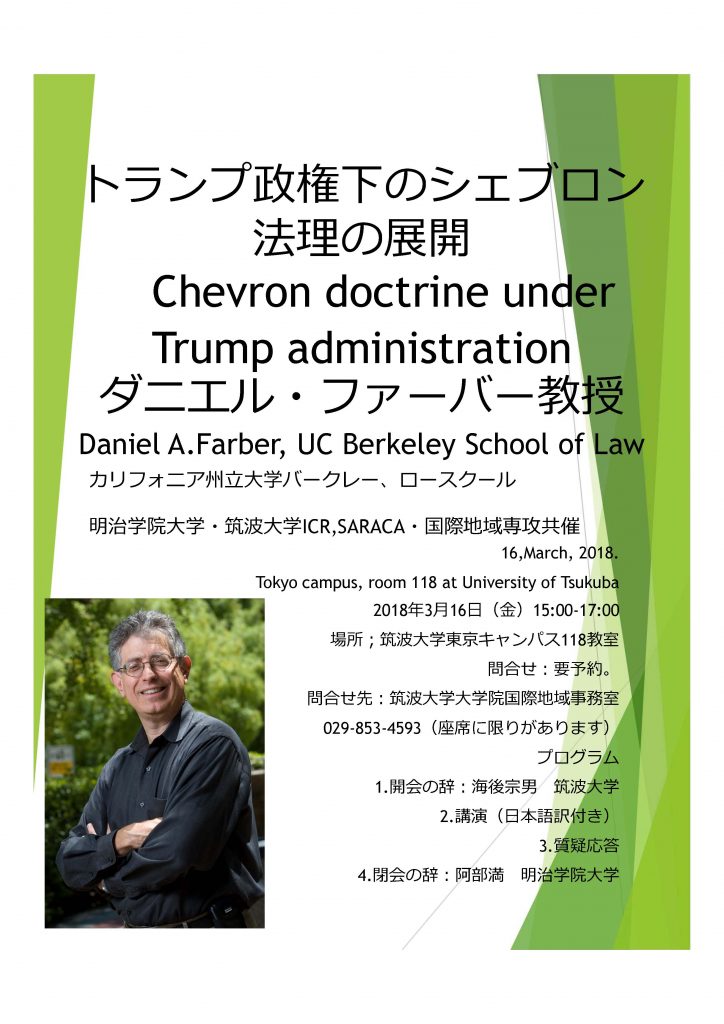 Speaker:Prof. Daniel A. Farber (UC Berkeley School of Law)
Title:Chevron doctrine under Trump administration
Date:16th March 2018 (Fri.), 15:00 – 17:00
Place:Room 118, Tokyo campus,  the University of Tsukuba
Admission:For registration, please contact the International Area Studies office 029-853-4593
Program:
1 Opening Remarks: Associate Prof. Muneo Kaigo
2 Lecture (Japanese interpretation)
3 Question and Answer session
4 Closing Remarks: Mitsuru Abe (Meiji Gakuin University)