The following lectures will be held on 21 September (Fri.) at the session titled, "Overcoming barriers to sustainable city and community development". The session is a part of the Tsukuba Global Science Week 2018 (For more details about TGSW 2018 please visit https://peatix.com/event/386078).
We look forward to your participation.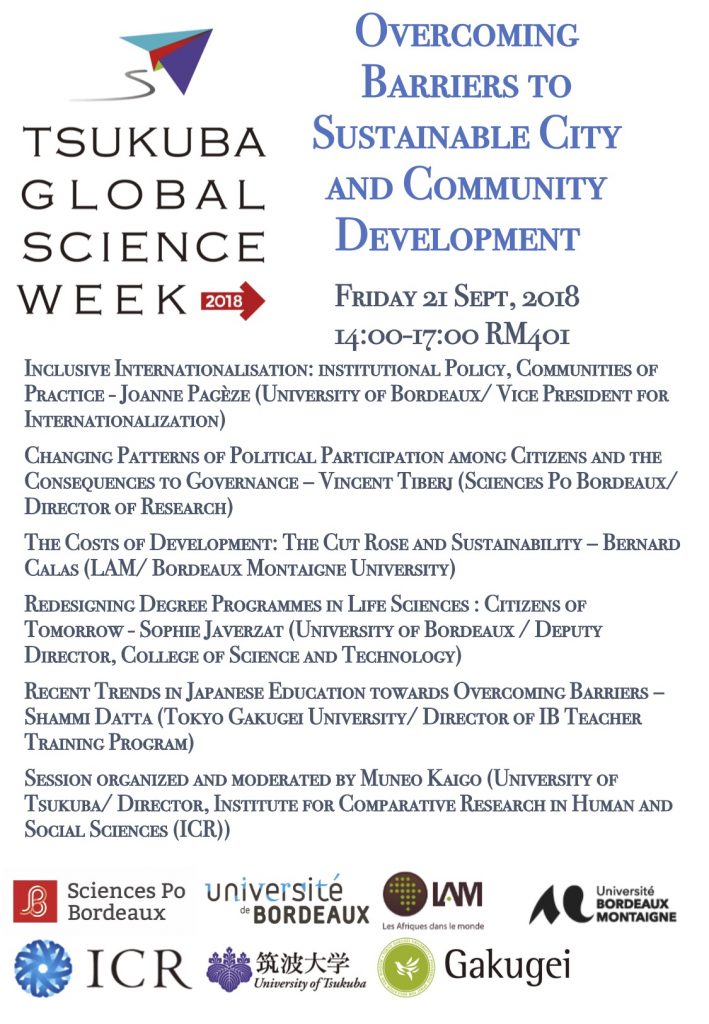 Date: 21st September 2018 (Fri.), 14:00 – 17:00
Place:Conference room 401, Tsukuba International Congress Center
Admission: Free
Registration: Compulsory. Please click here.
Contact: Prof. Muneo Kaigo (mkaigo@japan.tsukuba.ac.jp)