The 15th Research Center for West Asian Civilization's Regular Research Meeting will be held on Monday June 4. We are looking forward to your participation!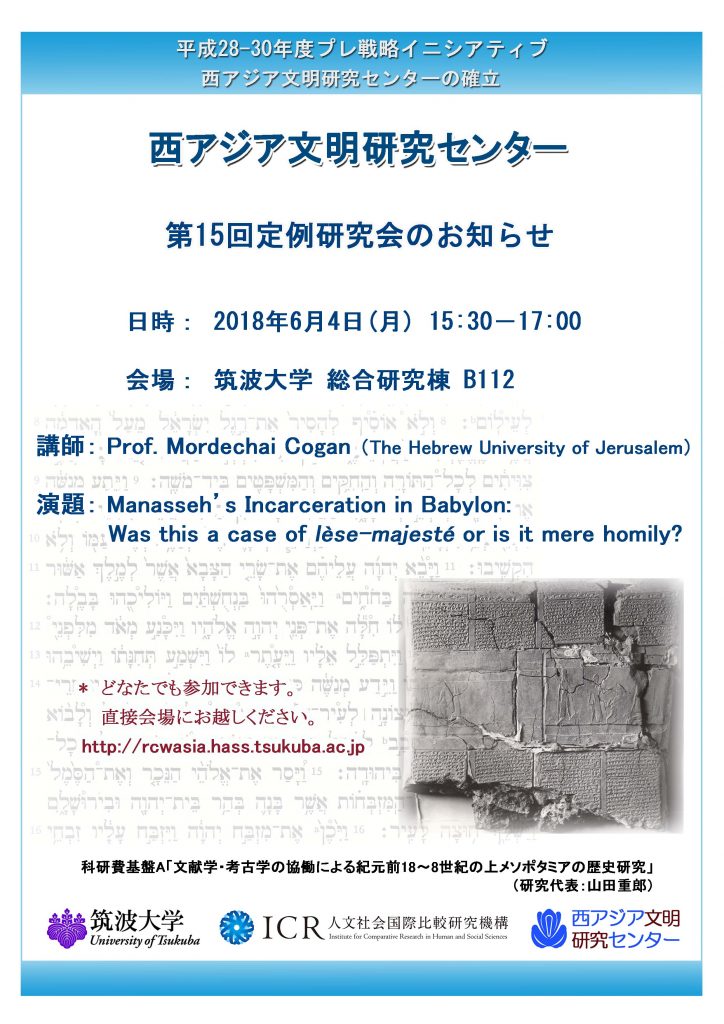 Speaker: Prof. Mordechai Cogan (The Hebrew University of Jerusalem)
Title: Manasseh's Incarceration in Babylon: Was this a case of lèse-majesté or is it mere homily?
Date: 4th June 2018 (Mon.), 15:30 – 17:30
Place: Room B112, Laboratory for Advanced Research, University of Tsukuba
Admission: Free; registration not required.