We will hold a workshop titled, "Town Developing in Important Preservation Districts for Groups of Traditional Buildings・Asuke Town –  The Succession of the Local Community and the Present of Toyota City" on March 30 from 13:00 to 17:00.
The workshop is a part of Educational Strategy Promotion Project, Development of degree program curriculum for "Multicultural Coexistence".
We look forward to your participation!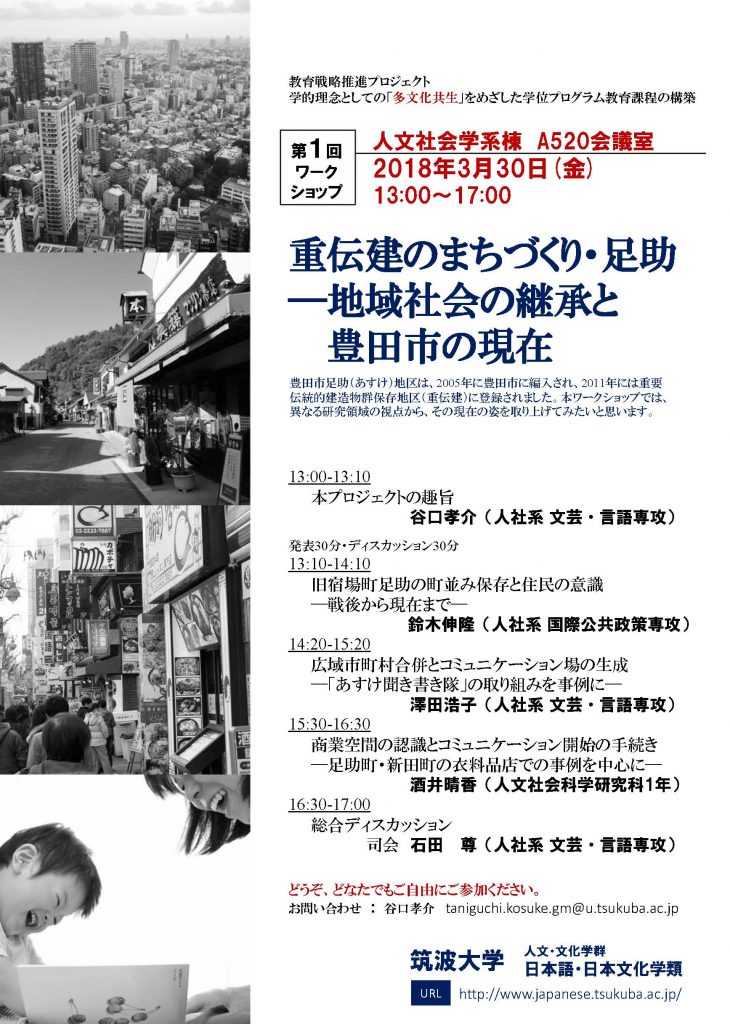 Date:30th March 2018 (Fri.), 13:00 – 17:00
Place:Conference room A520, Institutes of Humanities and Social Sciences
Admission:Free; registration not required.
Contact:Prof. Kosuke Taniguchi, taniguchi.kosuke.gm@u.tsukuba.ac.jp
※ The lectures will be conducted in Japanese